Beyonce & JAY-Z Take Blue Ivy Out For A Family Trip In Cannes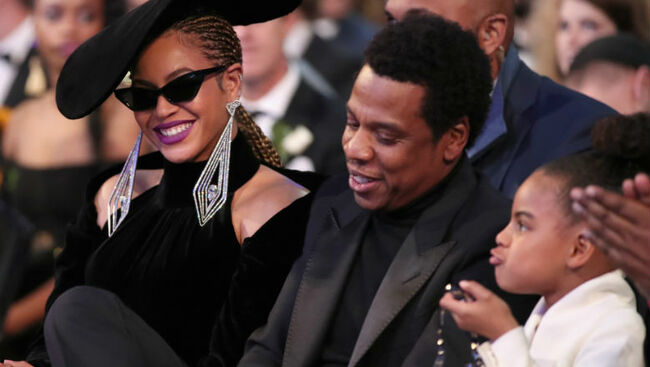 Beyoncé and JAY-Z took a brief pause from their "On The Run II Tour" to take their daughter, Blue Ivy Carter, out to enjoy some family time and the summertime photos are simply gorgeous.
In typical Beyoncé style, the pop titan shared glimpses of her outing via Instagram on Monday (July 2), showing off the Cannes visit. One of the posts featured the singer sitting next to her superstar husband on brick steps with her shoes and a half-full Corona beside her. No sign of their 1-year-old twins, Rumi and Sir Carter, but Blue Ivy remained the focal point of another post, offering the camera a sassy pose next to her parents. Scroll on below to see the gorgeous shots!
Earlier this week, Bey made headlines for her show malfunction after the end of her concert in Poland. In case you missed out, the singer was hit with a malfunction with her floating stage and needed some assistance from the show crew. In a two-minute video of the incident, Bey was seen hesitant to make her way down an emergency ladder in her thigh-high stiletto boots after her floating stage left her stranded. According to fans at the show, it appeared that the elevated, moving platforms simply stopped working at the very end of the concert after the couple thanked their band, crew and sound team.
Bey and Jay have a handful of dates left of the overseas leg before they kick off the Stateside venture in Cleveland, Ohio on July 25. They'll continue on with the tour throughout the summer until it wraps up in early October in Seattle.