Caye Shares "Easy" Music Video Featuring Wiz Khalifa
Last month, Boston-born and now LA-based singer/rapper Caye released his debut album Pink Tree Paradise, and now, he's sharing the official music video for his Wiz Khalifa-assisted lead single "Easy."
"Easy" is a laidback pop/r&b jam about a long distance relationship, inspired by a real relationship of Caye's, and explains how that one special person makes life easy. He sings, "Girl you make it look easy/ All these other bitches they just can't please me/ Ooo, and I love it when you tease me/ Every time you give me that feelin'/ I can never tell if I'm dreamin'."
In the "Easy" music video, it's summer time and the livin's easy for Caye and his special lady as they enjoy an easy, breezy summer day by the pool. Later on, they are joined by Wiz Khalifa who raps his verse, for a nighttime pool party.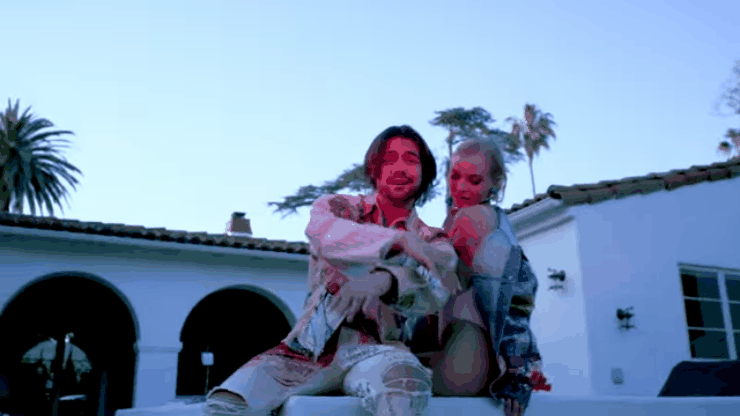 Caye explains of the true story inspiration behind his single, "I wrote 'Easy' when I was flying out to Toronto to see a girl I was in love with. Every time I was with her, I felt a feeling I'd never felt before. Even though the relationship was hard, she made life easy. We're both from Boston, but I'm in L.A. And she's in Toronto. We had to split up because of that. The song reflects the whole situation."
Meanwhile, the song's feature, Wiz Khalifa, is an artist that Caye looks up to. In a recent interview with Billboard, he explained of working with the rapper, "I met Wiz about a year ago. My manager brought me and Dawgus to the studio where Wiz was at and we chilled, smoked up, and played music for each other. We had this one song that he wanted to hop on so he got to work and had it ready for us the next morning. It was crazy how quick and organic it came about. He's been killing the game for so long and he's still at it. He's someone I can look at and see how to shape my career."
Watch Caye's official "Easy" music video featuring Wiz Khalifa above!