Drake Spent $14K On His Platinum & Gold Grills For 'In My Feelings' Video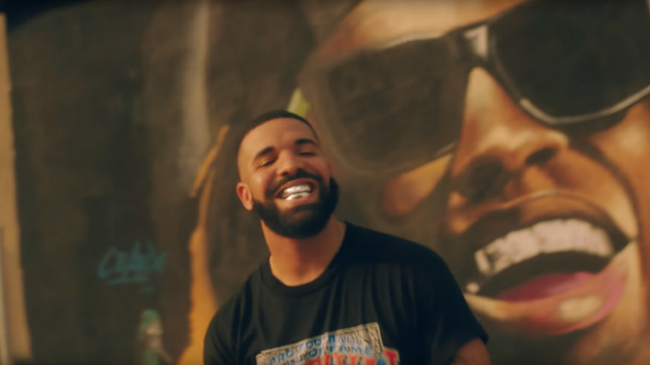 Drake forked over some big money for the grills that he rocked in his viral music video for "In My Feelings."
On Monday (August 6), TMZ reported that the rapper ordered the sparkling chompers just in time for the New Orleans video shoot. According to insiders, the Young Money MC hit up celebrity jeweler Ben Baller to make his grills less than four days before the shoot. The order also requested that pure platinum and 18K gold material be used to make the mouthpieces. After just 36 hours, they were complete and delivered directly to the set. Apparently, the request to combine metals was odd because that high-quality material isn't typically used on grills. Still, Drizzy wanted the all-gold set to represent the color associated with New Orleans.
Besides the grills, Big Freedia serves as one of the other stars in the clip, but the booking was an interesting one. As you know, Freedia kicks off the rapper's hit, "Nice For What," but didn't make an appearance in the clip. When she heard that Drizzy was in her home turf filming the video for "In My Feelings," she reached out to him and he immediately invited her on the set of the video. "It's definitely a stepping in the right direction [for the LGBTQ community] and I think that other artists out there should feel the same way," she told TMZ. "No matter what you're background is, no matter if you're a gay artist, that we can be able to be there just as anyone else."