Mac Miller Dead For Hours Before Body Was Discovered: Report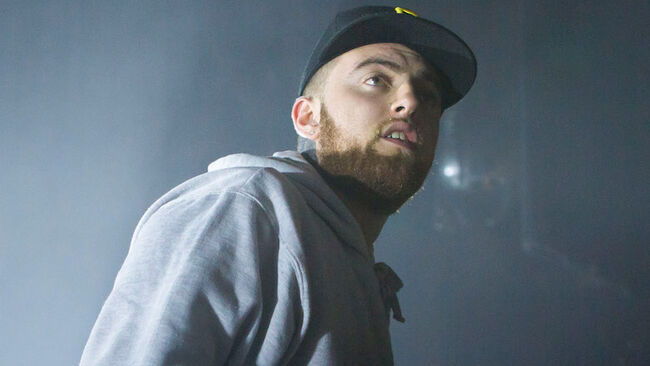 Mac Miller was dead for multiple hours before cops discovered his body.
Law enforcement sources told TMZ Thursday (September 13) that many hours had passed before Miller was found unresponsive inside his bedroom and a 911 call was made. These new details now have cops suspicious of the party held at the rapper's San Fernando Valley residence the evening before he died.
As we previously reported, the 26-year-old spent his final night watching a football game with friends, and TMZ concurs the hangout continued until the wee hours of Friday morning (September 7). Hours later, Miller was pronounced dead at the scene of an alleged overdose just before noon.
On Saturday (September 8), a search of the Swimming star's house led local authorities to suppose Miller's place had been scrubbed of pill bottles, illegal drugs, and other drug paraphernalia that would provide hints of what happened before he died. The only evidence recovered was a trace amount of "white powder."
In light of the tragedy, the "So It Goes" artist's family gave the following statement:
Malcolm McCormick, known and adored by fans as Mac Miller, has tragically passed away at the age of 26. He was a bright light in this world for his family, friends and fans. Thank you for your prayers. Please respect our privacy. There are no further details as to the cause of his death at this time.
As of late, Miller's cause of death is still being investigated.
These new revelations come just a single day after a public vigil was held at Miller's hometown hotspot Blue Slide Park in Pittsburgh, Pennsylvania Wednesday (September 12), where fans came in masses to celebrate the beloved musician. In most recent reports, Miller's body is currently en route to his native Pittsburgh in preparation for his upcoming funeral.
Photo: Getty Images